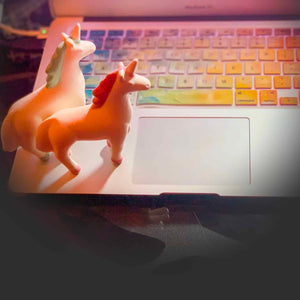 An Episode- aka your one-on-one 2 power-hours with Shaunda Necole!
This personalized 2-hour coaching is perfect for you if:
You need one-on-one, customized time to hone in on specific SEO strategies and goals for your website.
What is SEO & why do you need it?
SEO (Search Engine Optimization) is a step-by-step strategy to help a website or page appear at the top of Google search results.
Simply put, it's how people online find what you publish & share!

Is it easy to learn SEO?
Yes! My proven SEO strategy (the exact strategy I use to get multi-millions of people to my website!) makes SEO easy.

You'll learn what it takes and what to do to make Google love your site!
Ask me your questions and show me your site to get my one-on-one personalized support and customized feedback.

Even better, I'll guide you with my top secrets for how I've ranked dozens of blog posts top of search and #1 on Google - in less than 6 months! 
In a single 1-hour, we can cover approximately 1-3 of the following topics: ONE, maybe TWO, possibly THREE.
What is SEO

Your brand identity
A basic SEO site audit

A basic SEO strategy
Google, SEO or Pinterest SEO ideas to reach new readers/customers
Edits for your website
Basically, you'll start to get un-stuck with tangible, actionable takeaways!
Ready to book me?
Congratulations on investing in yourself!
After you book, you'll receive an email with a few questions to introduce your business to me and reserve your power-hours on my calendar.
Please remember what 2 hours is - 120 minutes.
Think how fast that goes.
That's two episode of Real Housewives, Cougar Town or an average episode of Game of Thrones. Enough time for a full set of nails + a pedicure with regular polish only.
So, nah-ah unfortunately. I won't be able to understand your business AND discuss a full SEO digital make-you-over in 120 minutes.
So if a genius strategy session is what you're looking for, I'd recommend a larger package--> HERE.
FAQs  
How do you schedule your appointment? 
Upon purchasing your 2 Power-Hours, you'll receive an immediate e-mail with access to my calendar and instructions on how to book our time together.  
Can I purchase more coaching time? 
If you think you'll need more time, consider purchasing my "Feature Film" 4-power-hours package.

*Please Note: All sales are final and this 2-hour time slot must be used within 30 days.
*This is not a physical item.* After purchase, you'll receive an email with a calendar link to schedule your one-on-one coaching time with me.